[vc_row][vc_column][vc_column_text]
Best Firm to offer wonderful cash for useless cars
The Car Wreckers the Best Firm to Offer Unique Service
The Car Wreckers is the best company in terms of offering service to all the people of Australia if you want to remove your unwanted vehicle from your residence. You can get good cash for removing your car or any sort of vehicle without any hassles.

If you are seeking accurate car wrecker firm then ours is the best. Our services are unique in the sense that we offer best quotes in the country of Australia when dealing with car removal process. So if you are the seeking the best cash then just dial us for your unwanted car to be removed at once.
Reputed firm in the region
We are the reputed firm in a whole of Australia offering best cash even for the useless cars. If you are seeking the best corporation with regard to car disposal then we are the nice option for you. With several years of expertise in the related field, we have made ourselves proud in offering best and reliable service to our customers. So, therefore, take reliable assistance from us.
Considers all types of automobiles
Our company considers all types of vehicle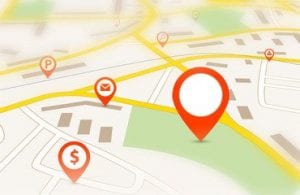 s in the region of Australia. We do not make any fuss about when accepting any sort of vehicle in the region. Whether you have a car or a bus, truck or van, jeep or bike or any other, we are always there to give you assistance.
Considers all types of models and their conditions
We as a major car removal firm in Australia provides exclusive facilities meant for car removal procedure dealing with all sorts of models and their state. Whether you own a Suzuki or BMW, Mazda or Honda, Eon or Nissan or whatever, we always accept all. We never make any issue regarding the condition. Your car is flooded or scorched, smashed or ruined, junk or unwanted or whatever the state it might be, we accept all with consideration.
Free Cash Quotes
If you want to remove your car due to its improper working then just make us a call for free cash quotes. Our staff member will offer price quotes to you on the basis of the information such as era, model and the condition.
Free Service offered as regard to Car Removal
The Car Wreckers offer free service with regard to car removal in the region of Australia once you consider our cash quotes. Our experts will approach you instantly to remove your car. But prior to doing it, they will thoroughly check your car and the details of yours such as id proof and the ownership title.
Paperwork is done by the Company Experts
The paperwork is done by the experts in the region of Australia. Our experts who are brilliant in offering service have great capability and can handle all the paperwork related to car removal in Australia. The documents such as transfer of title and the other sort of formalities are undertaken by the company's experts in the region.
Lucrative Cash offered to customers
The Car Wreckers offers lucrative cash to customers when dealing with car disposal process in the region. No other company can offer you huge cash for useless cars. We are the major service providers and offer great cash for all sorts of vehicles.
Same day service
Our service is instant. We never delay in offering the service. If you are looking for instant service for disposal of your unwanted car then certainly seek for us. Your car is towed away at once you make us a call.[/vc_column_text][/vc_column][/vc_row]