Why wreckers are useful? It is very important to know the wrecking industry task. The Process where an useless vehicle will be bought for cash, to getting used parts. Further, we're helping car owners to save the money in terms of free towing from their home address. The reason behind the whole process is that everything has to be done to save your money when you need the car second hand parts. 
Makes and Models that we buy for used car parts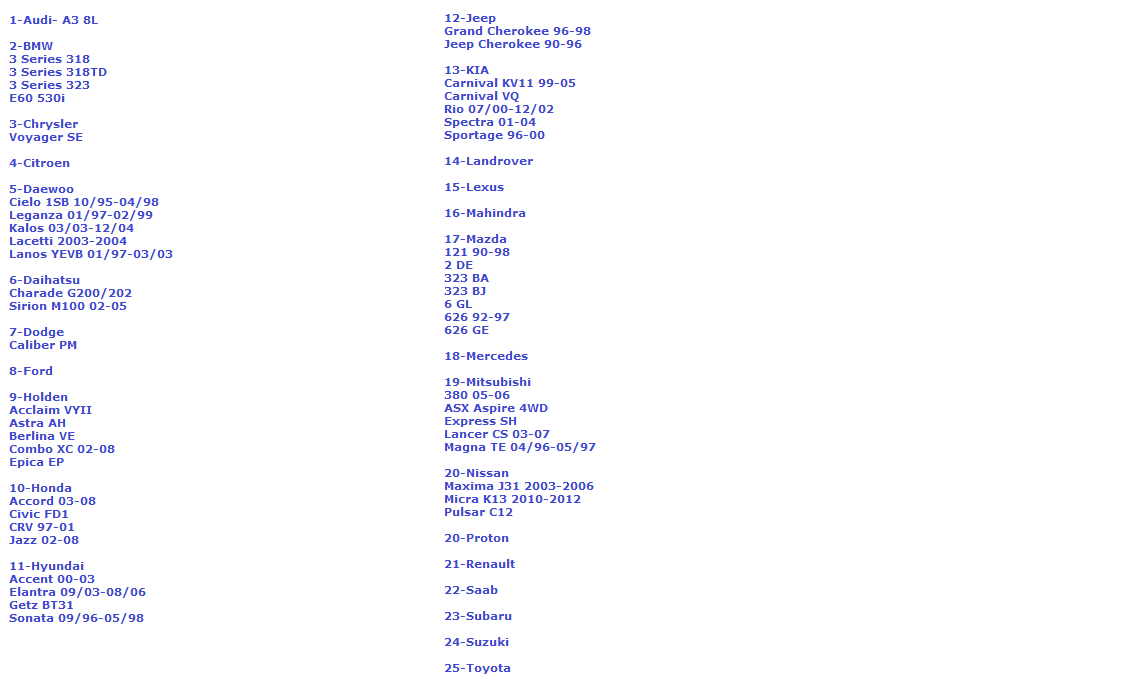 Find Quality Used Parts Melbourne
We never compromise with quality, our team checks every single part using various parameters. When separate the second hand parts from vehicles body, we put 100% ok parts in our collection. Sometimes people ignore to buy second hand parts from wreckers because they fear that second hand could be anything. Parts may be damaged, broken, repaired or low quality. With The car wreckers Melbourne, each part can be sold only when it passed for further use.  All of our Melbourne used car Parts and other used car parts are put under meticulous quality checking procedures and testing before being taken to our warehouses. We only sell used door panels that are completely free of damages, high quality, and safe.
Parts that We offer
We supply parts like Door Handle, Radiator, Bumper, Engine, Battery, Transmission, Windscreen, Window Regulator, Suspension and wheels. You can call at number given on website or enquire through the query form for the used auto parts and cash for cars.
Buy Vehicles for Wrecking
Since, Wrecking vehicles at our wreck yard Melbourne that's very convenient to all to get in touch with us over the phone. Once your car repairer gets you the cost of maintenance which can't be affordable. The wreckers have two options instantly for all sorts of vehicles. What all you need to do is, just take the estimate of repairing cost from the repairer and either visit or call to us.
You can discuss about the second hand parts, we're sure the cost would be half if you use our affordable used auto parts. The second option is to sell your vehicle to wreckers under cash for cars. Even you can get a quote for that and after go through with both models, by repairing or selling. We will help you out whatever the option will be suitable for you. However, the whole Melbourne car wrecking purpose is not similar to us, they never try to understand the issue of car owners. They always tend to offer cash only option.